Graduate School of International Studies
Master Degree (MA) Program
Doctoral Degree (PhD) Program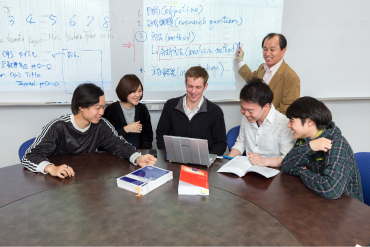 The Graduate School of International Studies is oriented towards preparing students to become leaders, scholars, teachers, and skilled researchers. The standard length of time to complete the MA program is two years, and that of the doctoral program is 3 years. To open admission to everyone willing to acquire advanced academic knowledge and skills, the Faculty provides the following flexible systems:
Two different types of entrance examinations are given to facilitate applications.
Applicants can take an entrance examination either in July or in January.
Courses are conducted in the daytime or evening according to student preference and instructor availability.
Applicants admitted through the entrance examination designed for non-traditional students can choose a Long-term Study System (3-4 years or the MA program and 5-6 years for the doctoral program).